I had a hard time turning 25. I know it sounds silly. I really liked being 22. It was a good age; young, but without all the hoop-la of 21. And now I'm 26...closer to 30 than 20, yet I'm cool with it. Life is good, and I wouldn't want to go back, even with the wrinkles that are starting to show up and the energy level that is quickly dwindling! Plus, my parents came up to celebrate birthday weekend (my mom's was Saturday) and to squeeze on their granddaughter.
They arrived Thursday, and in honor of our birthdays I baked up brown butter sponge cupcakes with brown buttercream frosting. The consensus was that they were delicious, but it might be awhile before I endeavor to try them again. With a baby, I like to stick to recipes that do not require more than 30min at a time!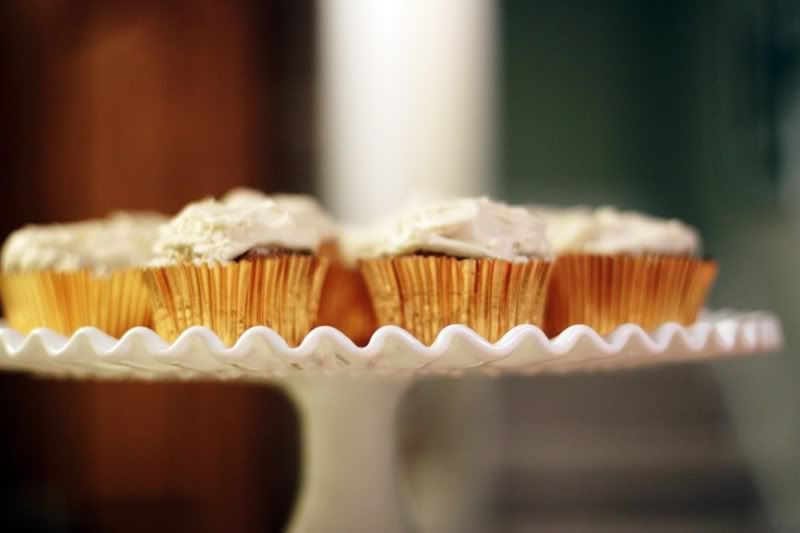 The weather was icky on Friday, so we lounged around. Unfortunately, that means my pictures were all taken inside. I much prefer natural light and have hardly turned on my flash...probably cause I don't know how to use it properly :)
It's awesome to see my dad interact with his granddaughters!
She is such a little goober.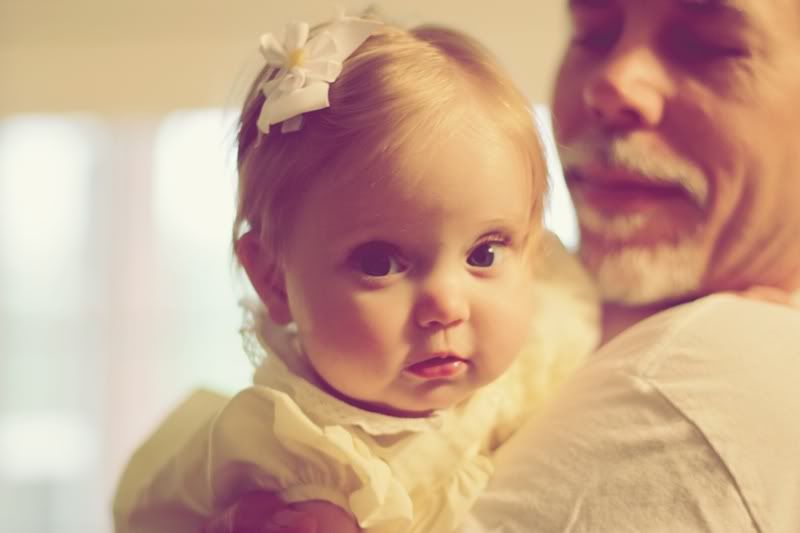 And let's not forget about ChiCha. I think she is starting to prefer my mom to me! ...She is more fun...
We dined at Salt for our birthday meal, and I would highly recommend it. We then stayed up way to late watching funny YouTube videos...yep, that's how we role.
Saturday, we had an awesome day planned visiting plant nurseries in Huntsville. I was in the market for vegetables. We hit Bennets first, and although we nearly froze, we did not come out empty handed. Then it was on to the Greenery. If you haven't been there, GO! When we lived in Hampton Cove, I used to go and just walk around like you would at a park. It's lovely.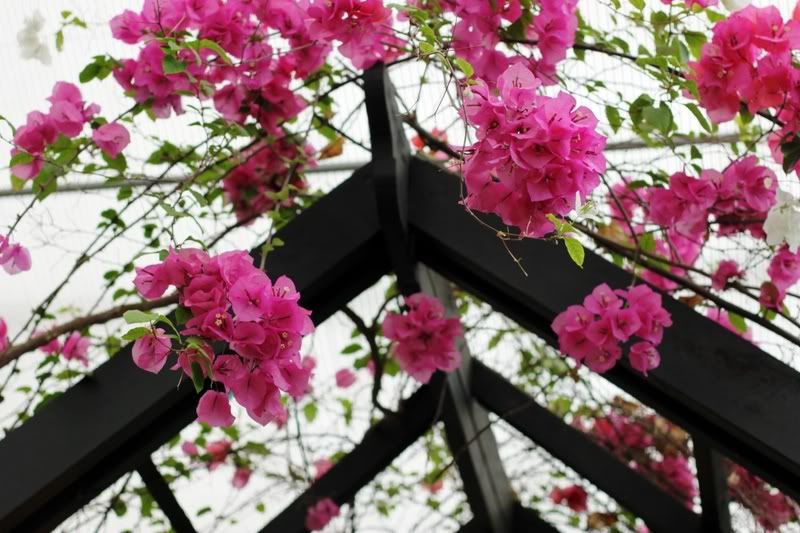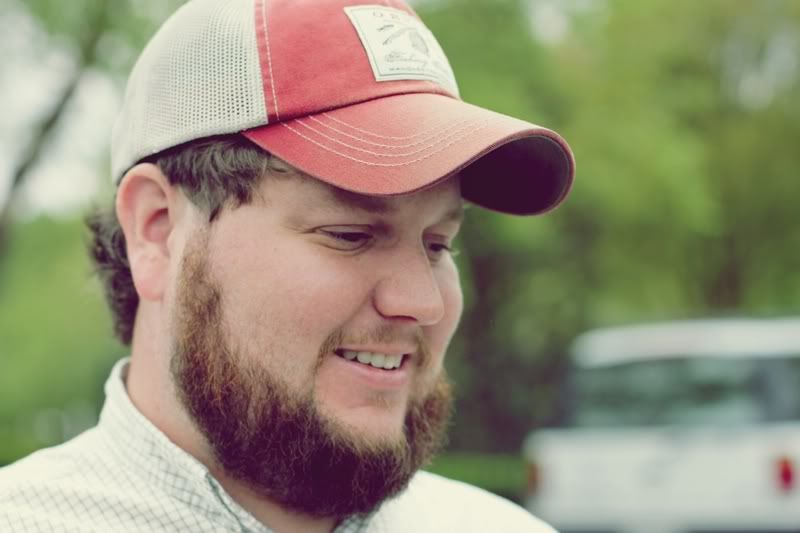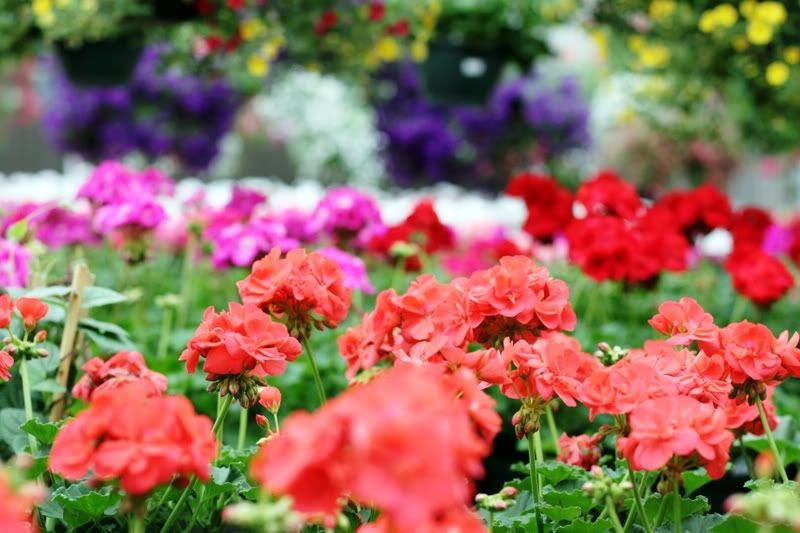 I mentioned I was looking for vegetables. I did get some, but I also cam home with a couple of annuals and two rose bushes. I have a rose addiction...I can't help it. I see their beautiful petals and revel in their bouquet, and then I start envisioning how lovely it will be in my yard. I need help people...is there a hotline for this??
Sunday, our church held a picnic and Easter egg hunt. What better way is there to spend your birthday than eating a smorgasbord full of food, lounging in pristine Spring weather, and watching as joyful children scramble about to find yet another egg.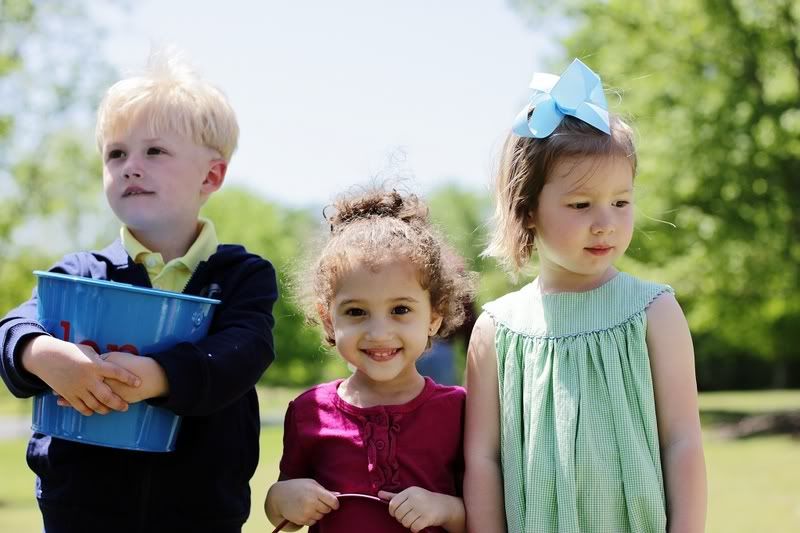 Honestly, it was hard for me not to grab a few eggs myself! My other addiction is candy...oh yeah, and then there's ice cream and...well I have a lot of addictions I need to get control of :)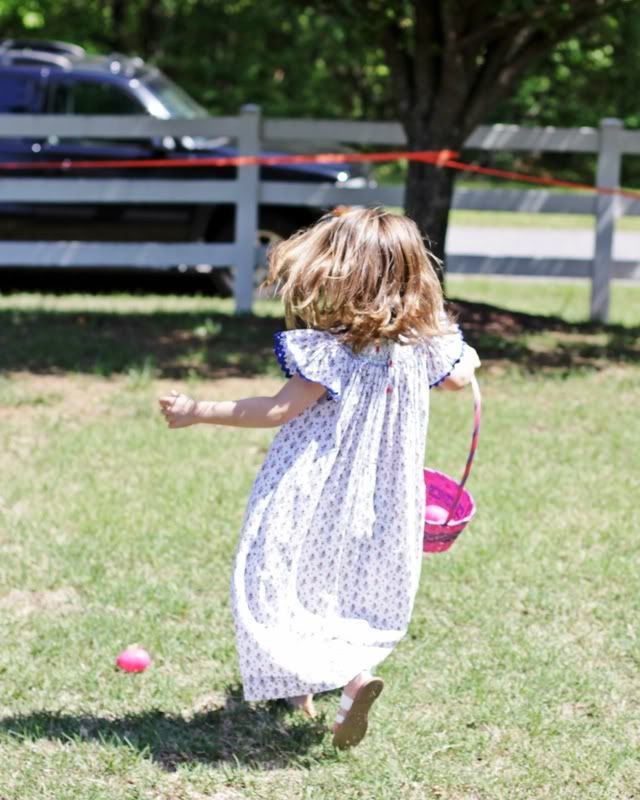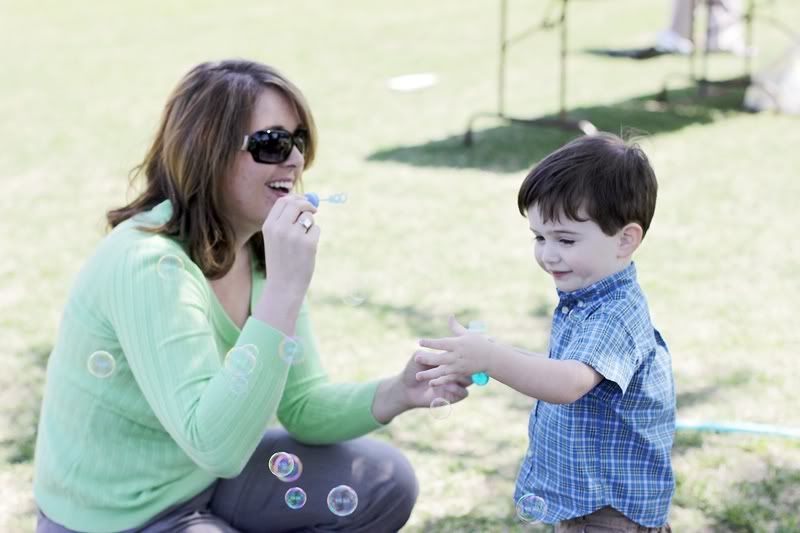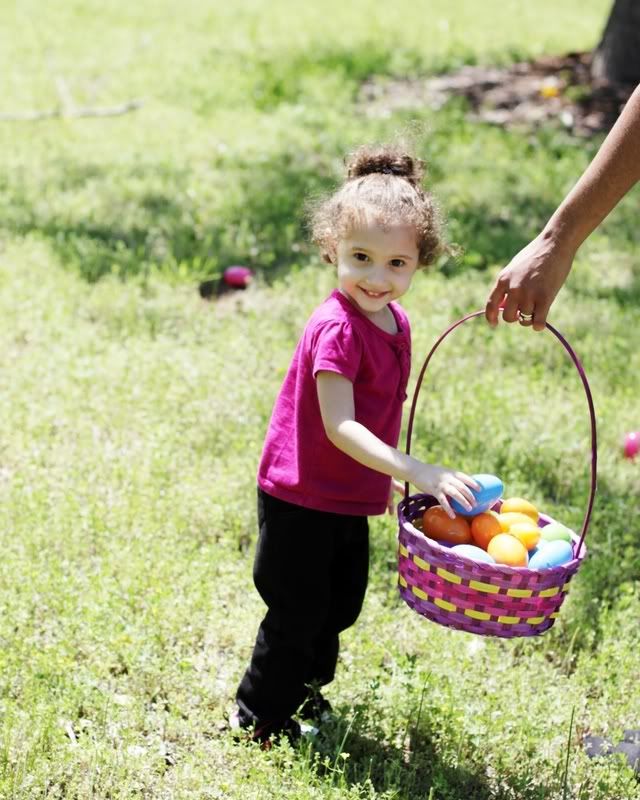 Ada, a child after my own heart. She searched for ONLY pink eggs! LOVE IT!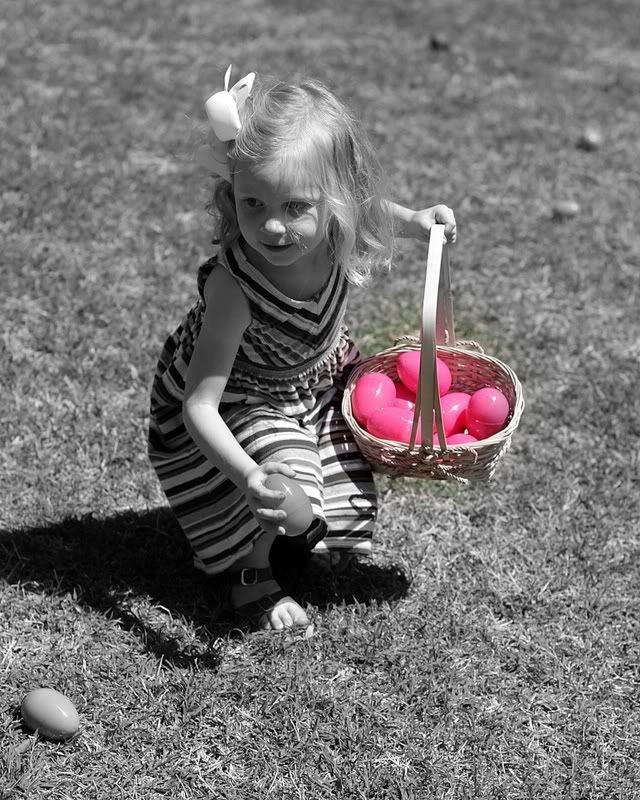 Bubba got a bit over heated in all the excitement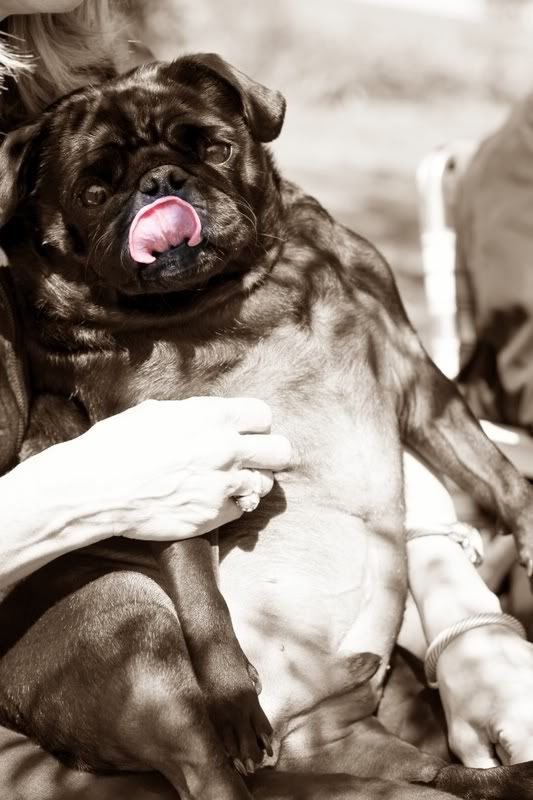 Best treat of all was a visit from Kay Kay and Bob.
All in all a very delightful Birthday!
However, it was followed by not such delightful times. Monday and Tuesday Charlotte fussed almost non-stop...and woke up at 4am. I did manage to catch a few fun and happy moments.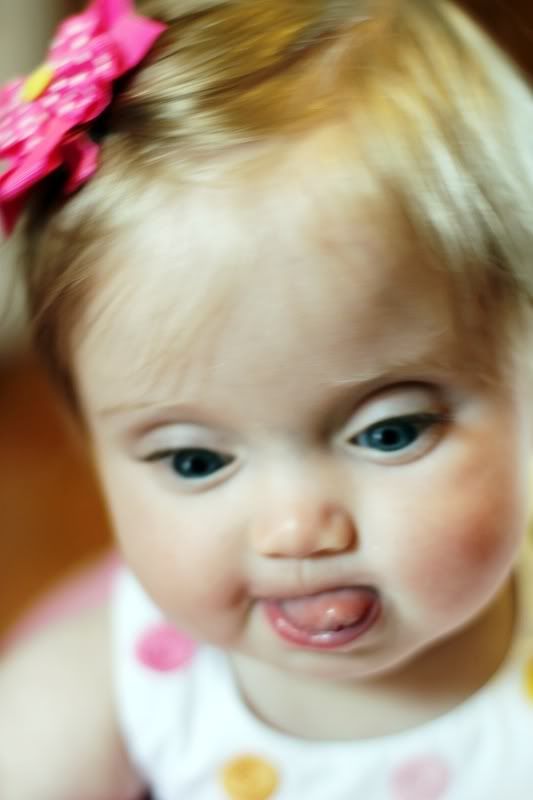 Charlotte takes after me. She loves corn!
Cute, right? Unfortunatley most of the day looked like this:
But I can't complain too much. She does know how to make my heart melt...