Has it really been a month since my last blog?! Let's just say I get a bit stressed and overwhelmed when it comes to moving. But moved we are!!! Thanks to the help of in laws and parents we are pretty well settled. My mom came down and took care of Charlotte so I could actually unpack. It was A TON of work but I am thrilled to be (mostly) out of boxes! My dad even came and helped Ben hang most of our curtains and pictures.
Enjoying our new home:
My favorite decorations, books and pictures: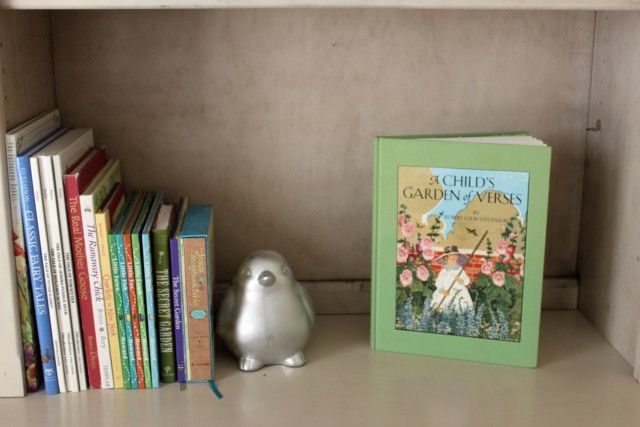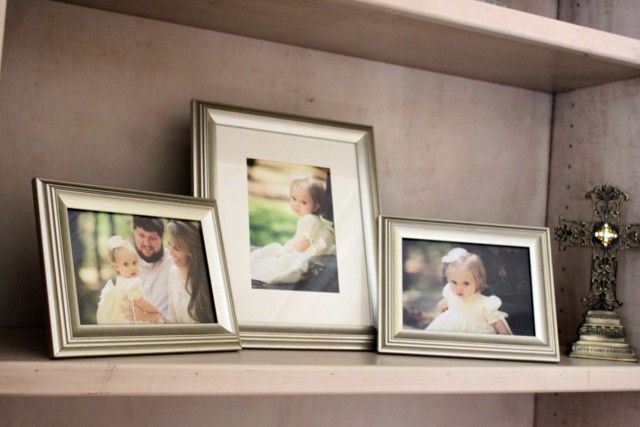 Even Lilly has a special place: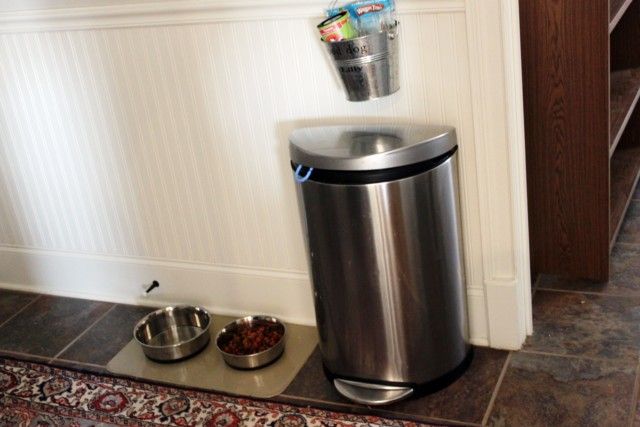 Charlotte had adapted well to her new home and has even learned to sleep very well in her big girl bed. I know I promised pictures of her bed but it is still a work in progress. Ben is working on a head and footboard, and I still need to paint and sew a few things. Maybe we will have it finished before Margaret's arrival.
I haven't managed to take any more belly pics but plan get Ben to snap a photo this weekend. I'm feeling HUGE and I still have 10 weeks to go. That seems like a lot more time for my belly to get even bigger but such a short time to prepare. The pregnancy is going well. It's been a few weeks since I've had any bouts of nausea. Now I'm dealing with the typical prego issues like leg cramps, kicks that jab, hot flashes at night, and a zillion trips to the bathroom because this little girl is resting comfortably on my bladder. I am not one of those women who adores pregnancy. I like the end result. And though I don't feel prepared I will be VERY ready not to be pregnant any more.
Ben and I were sitting on the back porch going: "I can't believe in two months we'll have two kids!!" And it's funny because we both feel new to it all. It seems completely different from Charlotte's arrival. In many ways I feel like I'm doing this for the first time. I meant to ask my OB if I needed to register with the hospital. Ben and I are both a bit overwhelmed that we will be taking home a newborn. Charlotte was in the NICU for almost two weeks and we had so much preparation from the doctors and nurses on her care. Margaret, Lord willing, will only be a few days old when she becomes our soul responsibility. I know it sounds odd but even though I have a child I sometimes feel like a new mom.
Speaking of my first born: we headed to her Ophthalmologist in Birmingham this past Tuesday. I had been fairly sure he would say that surgery was needed so it did not come as a shock when he did indeed say surgery was the next step. It does not seem nearly as frightening as a shunt revision though I can't say I'm excited. The surgery will be done at Children's and typically lasts about 45 minutes. They will correct both eyes at one time, and she will most likely be able to go home that same day. In 25% of cases there is an over correction of the crossing which calls for another surgery. The surgeon also informed us that 25% of children will need this surgery repeated at any given time. Right now I'm praying that Charlotte will be in the 75%. If you are curious why she needs this surgery, the below photo shows how her eyes are crossing.
Actually, in this picture the crossing is not as strong as it can be.
The doctor's office is going to call with dates in April for the surgery. I would be so grateful if you all once again prayed for Charlotte as she undergoes her fourth surgery. She is a trooper and the surgeon assured us that children this young tend to recover very quickly.
I just flipped through my calendar and my heart started being rapidly. We have a busy spring before Margaret arrives. I am praying that God gives me a joyful heart as things get crazy and peace in all circumstances. Our church recently started a women's bible study which has been such a treasure to me. A quote from last night's meeting is still ringing in my heart. "Those that embrace the gospel are able to make sense of their reality." I am praying that God helps me delve into His word so that even the trying times in my life will make sense in light of His truth.
Hope you all are doing well and enjoying this summery spring. I'll leave you with a few pictures of a girl who carries my heart around.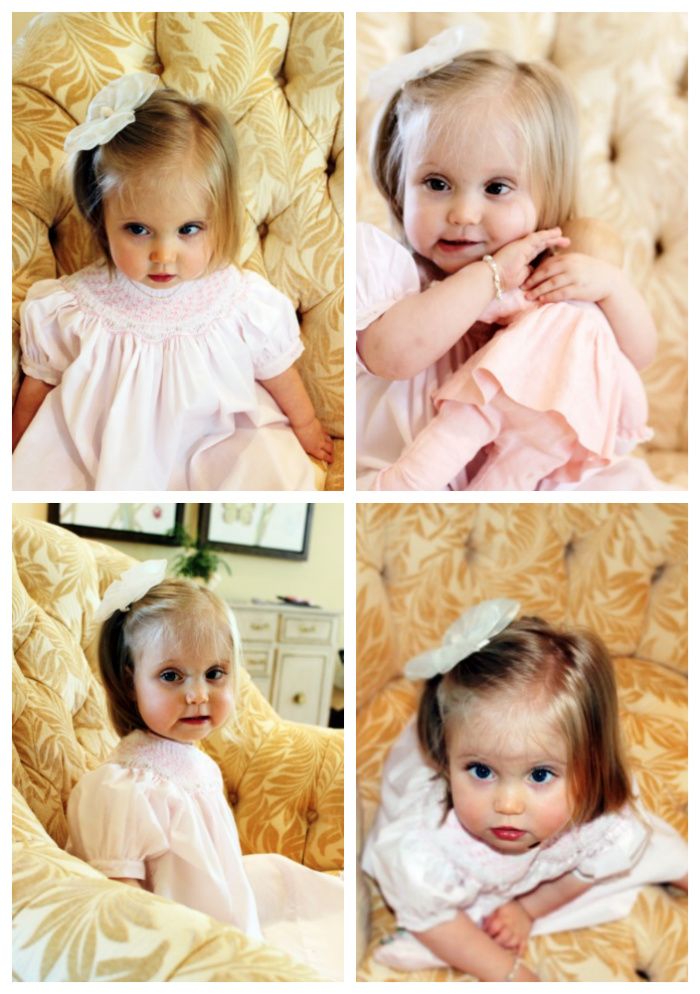 I LOVE THIS GIRL!