I've had my pictures edited and downloaded for awhile but have not had the brain power to write a blog. Really I still don't, so read at your own risk…sleep deprivations destroys brain cells.
We had a very busy October and are enjoying a few weekends at home. I continue to craft in my spare time and am currently trying to finish Margaret's stocking before Christmas. My last project was a piece of silk embroidery work for my niece Lexie.
I love hand sewing because they are no patterns and I can use my creative side to come up with designs. I hope to eventually do a piece for my girls. They are time consuming so who knows when I'll get around to it. My problem is that I want to try every area of crafting/sewing/baking and can rarely finish a project before starting another. The phrase "jack of all trades, master of none" definitely applies to me.
I'll try and catch you all up on the events that have occurred since my last blog. We made a trip to Covington a few weeks ago for my brother Henry's 30
th
birthday and to have Margaret baptized at the church I grew up in. I can believe my brother is 30 and that I'm just a hop skip away from it myself!! Man we're getting old
J
The party was a lot of fun and I enjoyed devouring the pumpkin mousse my sister-in-law made. It was out of this world good.
Charlotte bonded with her Uncle Henry in DC and is now very attached
Love visiting with my adorable nieces!
It was such a blessing to be able to have Margaret baptized.
As I stood holding her with Ben beside me holding Charlotte, my mom, brothers, their spouses, and grandparents sitting in front of us, and my dad praying; all I could think was how faithful God has been to our family. Four generations that He continues to call to Himself. My prayer for both my girls continues to be that He would call them at a young age and that their faith would far surpass mine. I worry about the world I am raising them in, the struggles they will have, the trials they will face. But standing in church surrounded by people that have prayed for me and encouraged me in my faith since I was born gave me hope; hope and faith in a God who is sovereign and good.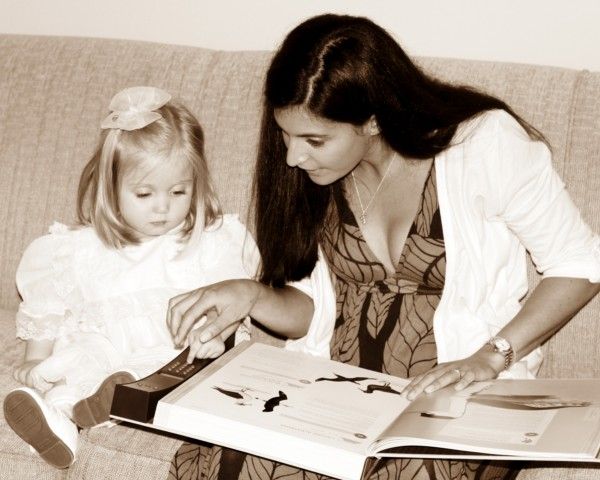 A family gathering is the best excuse to bake and craft!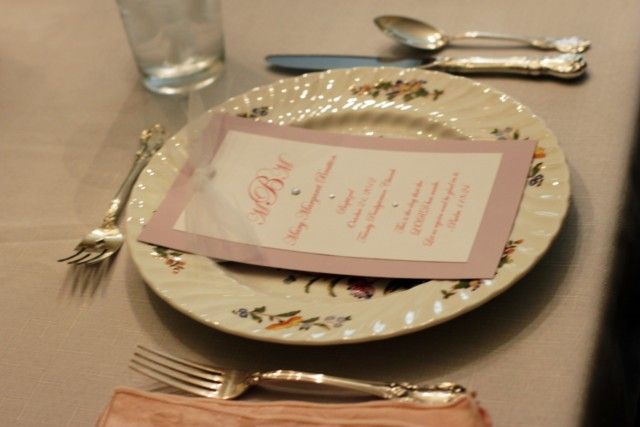 The next weekend we headed to Auburn with Ben's family. I know Auburn has had an appalling season. However, we still had a grand time taking Charlotte downtown and trying our hardest to teach her to say "war eagle." She will only say "eagle." I guess she is a pacifist.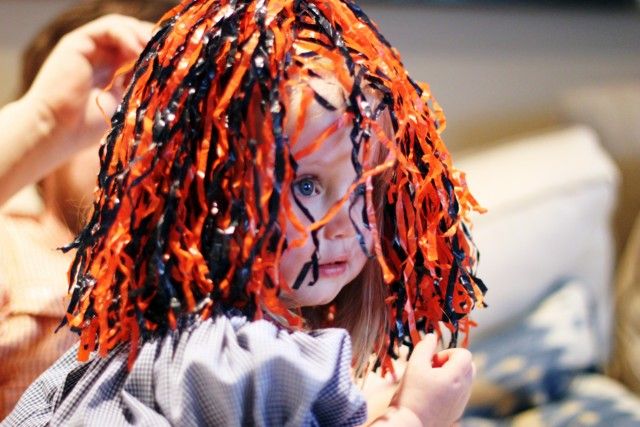 Lovin' from her Uncle Will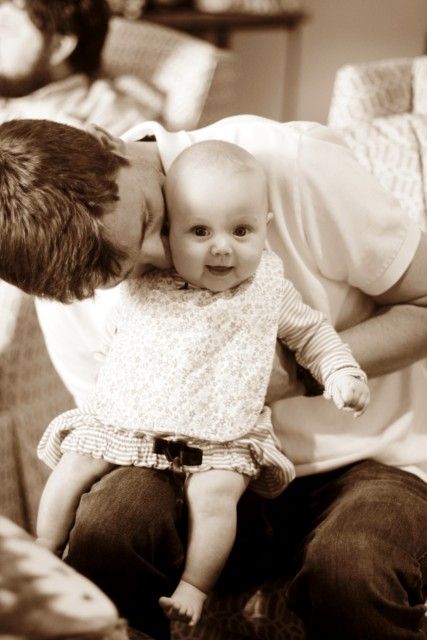 We took both girls to the game for a short while. Charlotte had a ball but it was freezing so we headed back after a bit. Even though I didn't attend Auburn, it was pretty magical bringing Charlotte to her first game. Ben was the proud father pointing out the Eagle as it flew and saying the chants with her. Charlotte loves to watch football with Ben on Saturday's and I picture many more years of the cheering on AU together.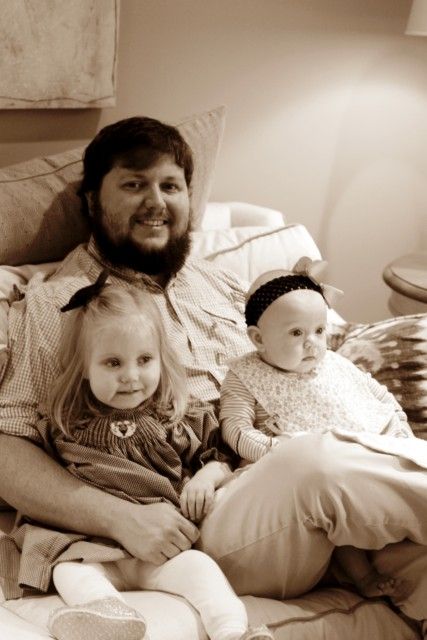 Halloween was INSANE in our neighborhood. We had over 500 people come by our door! We started to run out of candy around 7pm so I sent Ben for more and scoured our pantry for whatever I could find to make do. Good thing I have a sweet tooth though even my stash started dwindling, and I ended up giving out sugar free Werther's before Ben got back.
Ben was Zach Galifianakis and Margaret was his accessory.
It was hilarious and spot on.
Charlotte was an Angel and in my book, the cutest thing ever! I decided on an Angel costume because I wanted to incorporate her walker in her costume.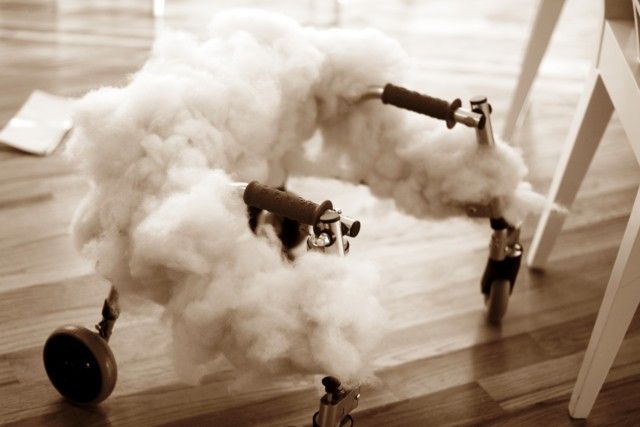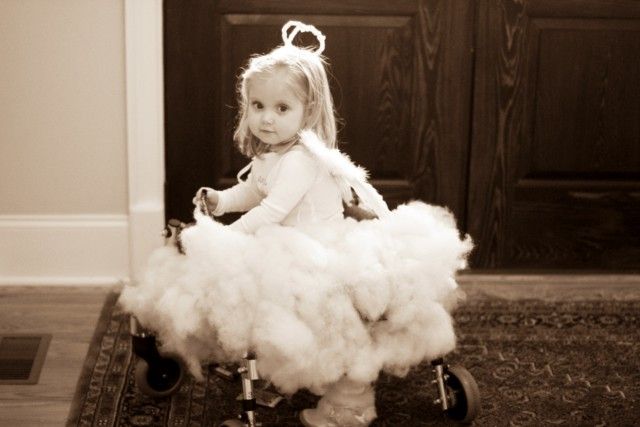 She loved her cloud and even put up with the halo.
Charlotte had a blast handing out candy to all the kids. Well, I say all but she refused to give candy to the scary costumes. Can't blame her for that.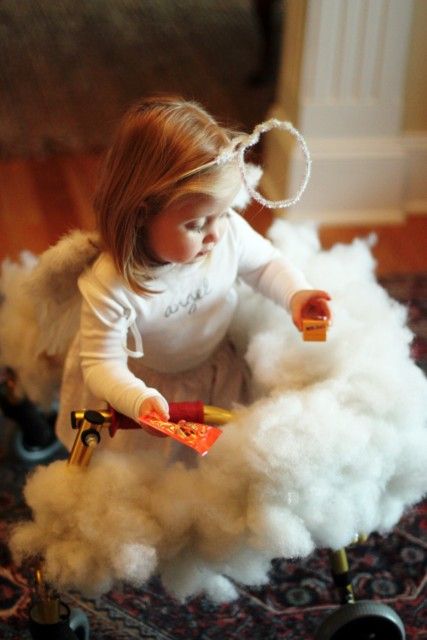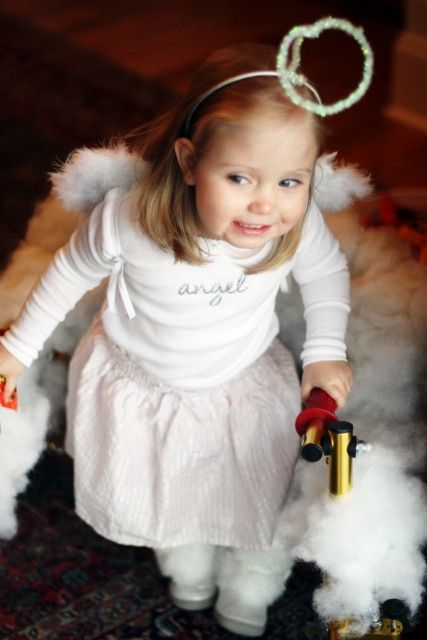 My other reason for choosing an angel was that when she was in the NICU my mom and I started to call her Angel Baby. She was. So sweet and perfect even with the long incision down her back and shaved head. She was an angel, a perfect blessing from above. Charlotte's getting bigger, growing up so fast, but she will always be my Angel Baby, my miracle.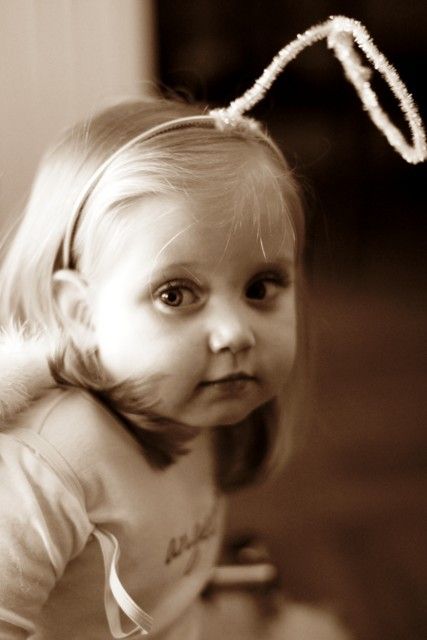 Two weeks ago we had my brother Henry, sister-in-law Dana, nieces Lia, and Lexie up for a long weekend. There were some crazy moments but we had a ton of fun. The girls had a blast together. Charlotte continues to ask for Lia and Lexie in the morning.
We did make a crazy decision to all go to McKay's and then out to eat in Chattanooga. We survived the book store…diner, barely. Charlotte fit pitched the first half and Lexie broke down the second half so there were not that many quiet moments. Take-out is definitely going to be the way to go for awhile.
I really can't believe Thanksgiving is next week!!! My plan for the weekend is to get a head start making baby food for Margaret because she will start solids soon since she is almost 6 months! Time flies when you are having fun, and even when you are not
J
Life will continue to be busy as we have both Urology clinic and Spina Bifida Clinic coming up along with all that the Christmas holiday brings.
Please keep my little Angel in your thoughts and pray for good reports from clinic.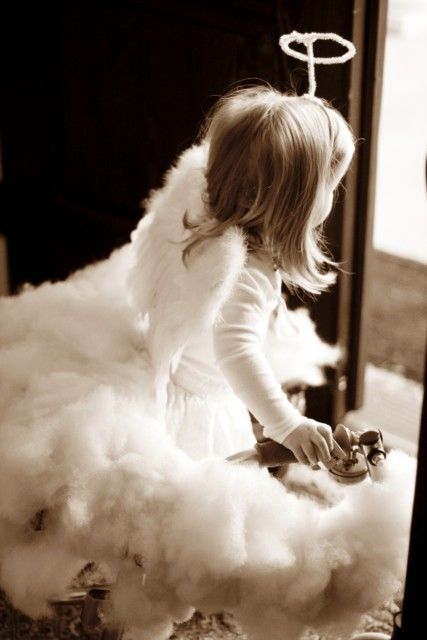 Wishing everyone a wonderful THANKSGIVING!!!