I worked out for the first time since I found out I was expecting. Yes, I know, that's pretty pathetic. It is just so hard to work out when you are tired and nauseous, but I've decided I have been a bum long enough. Tomorrow I'll be 12 weeks and I am determined to continue exercising through out this pregnancy, morning sickness or not!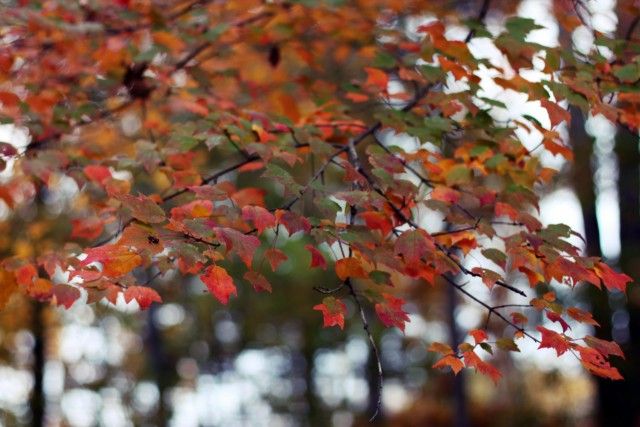 The other reason I haven't been exercising is because of travel. The past few weeks have been a whirlwind. We are greatly looking forward to the quieter half of November. Then December comes and brings with it a bit of chaos, but also lots of holiday cheer :)
We did have a lovely time on our extended visit to Covington. It was bliss to have my parents help with Charlotte in the morning and to be "looked after." It was nice to spend days playing with Charlotte instead of worrying about my typically long to-do list. The days were crisp and full of fall color.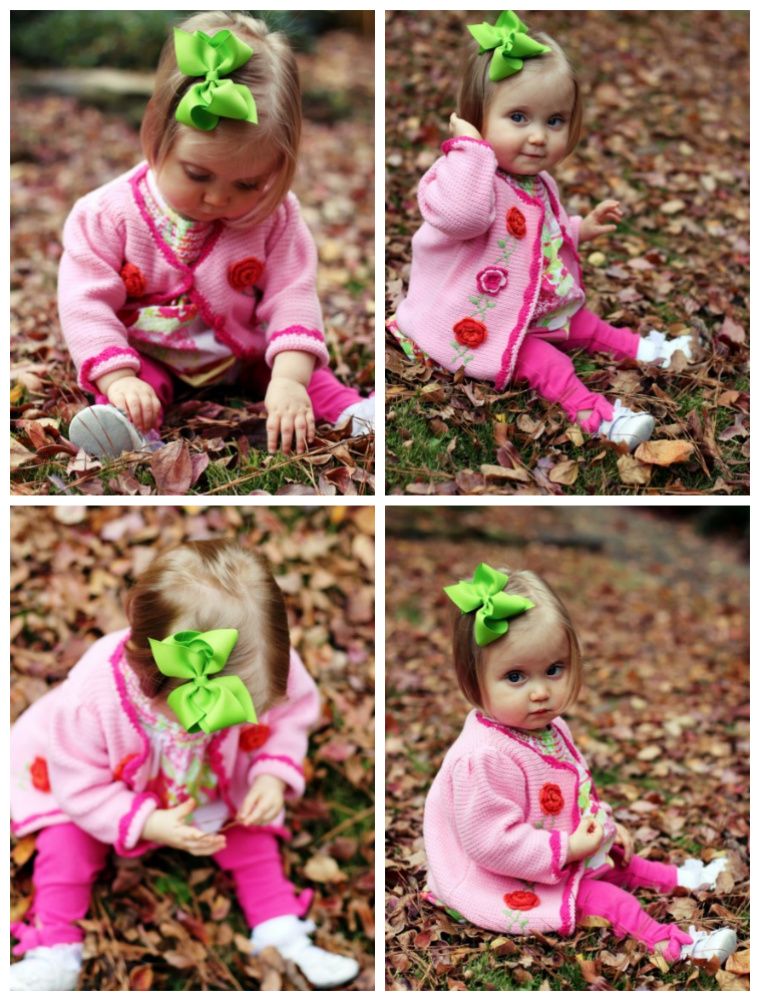 We spent a fair amount of time outdoors enjoying the leaves and chill of November.
Charlotte enjoys being outside, and I have to admit I am not quite ready for the days when going outside means a frozen face. So, we will try to soak up the nice days while they last.
While we were in my hometown we celebrated Meghan's baby shower. I had a blast decorating my mom's house and arranging flowers. We decided on the colors pink and orange and threw in Jellybean accents because Meghan called the baby Jellybean before she found out she was having a girl.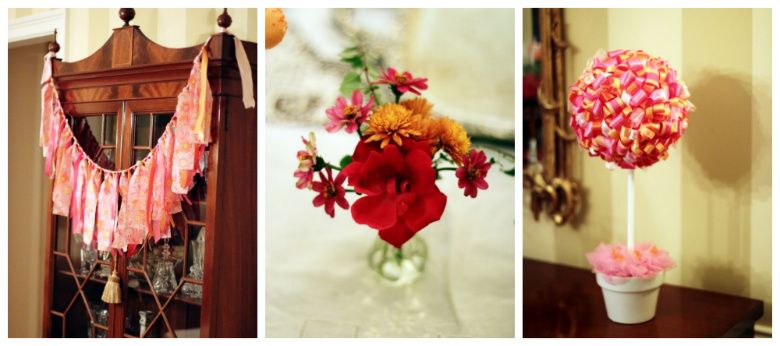 I made cake pops again and even gave Charlotte a taste; she loved them!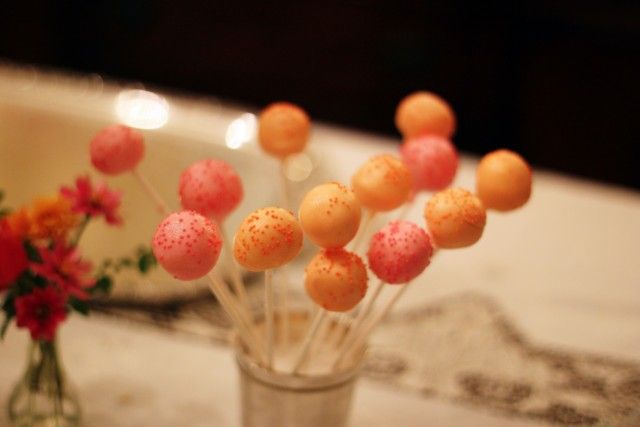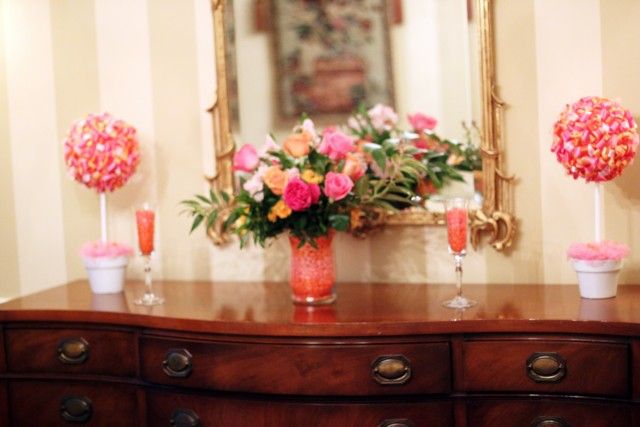 The house was full of women enjoying the celebration of a new life that Meghan and Tom will soon be holding.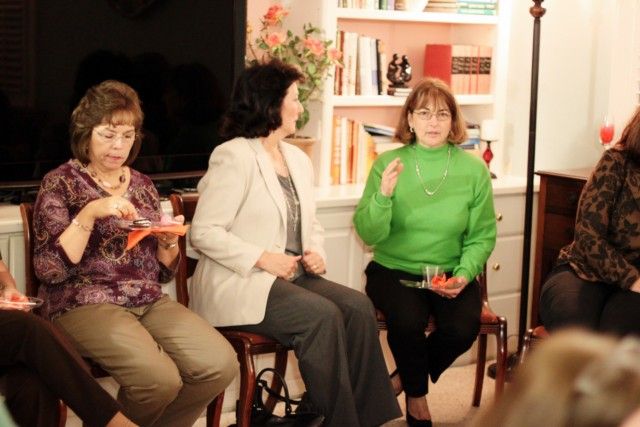 I had to sneak up stairs and put Charlotte to bed before Meghan opened all her presents, but I did get to see quite a few lovely things that had been specially picked out for Josey.
I am hoping Meghan had a good time. I definitely did. It was wonderful to celebrate Josey and the joy she will bring as well as catch up with old friends.
Saturday we celebrated my niece Lia's 1st Birthday. I took tons of pictures, but I'm going to let my brother Henry use them for his own post. I will say that it was a blast. The food was awesome, and by awesome I mean when Charlotte finished the cupcake I gave her she started SCREAMING for more. Lia was the perfect party girl. She looked adorable, was happy to see all her guests, greatly enjoyed her cupcake, and was thrilled by her presents. I can't believe she is already one. I can't believe she and Charlotte no longer look like babies. I can't believe I'm expecting number 2!
After a wonderful visit in Covington, my mom and I headed to Childrens' again for Charlotte to have a CT scan. I had been nervous about the possibility of another shunt malfunction, but her ventricle sizes had come down. It was a bit scary to see change. They showed us what her brain looked like after a normal CT and the CT before surgery. The swelling was huge. They even warned us that her ventricles may never go down to the size they were. I am just continuing to pray that if she has another malfunction, the signs will be obvious.
In all other ways Charlotte seems to be thriving. She is army crawling rapidly these days, has mastered transitioning from laying to sitting, and tries to get up on her knees. She has tried to pull up to reach toys. This week she was fitted for braces, and I can't wait to see the improvements she will make with them. Once again, thank you for all the prayers and support!!
Oh, and if I don't manage a post before Thursday (which is likely) Have A WONDERFUL THANKSGIVING!!!