Things finally seem to be settling down a bit. I still cry about losing our dog Lilly but I'm doing my best to accept it. Charlotte is healing well though she should have been given a stitch or two to lessen the scaring. Margaret has made vast improvements in these last few weeks. The inconsolable crying seems a thing of the past, though she does still mostly want me in the evenings. Yes, she still loves to bounce but she is becoming a happy little thing. Margaret now wakes up in the morning squealing in delight. It is hysterical and such a difference from our quiet Charlotte.
Charlotte and her Aunt Freda who was such a help
Charlotte having fun "Flying" with daddy
No doubt about it, she loves her Daddy
I say quiet Charlotte but she is becoming more and more vocal these days. She asks the question "what's that?" at least a hundred times a day. There are moments when I've tried to ignore the question but little Char is definitely not ok being ignored. She is sweet and tendered hearted but her terrible two side can rear up in the form of whining and all out fit pitching. Yesterday was one of those days I was sending up prayers of "Lord, give me patience" every few minutes. I am not the best with whining. Ahhh, but then C will give me a sweet smile and say "mommy?" in a way that makes my heart swell.
My life is still settling down after a recent trip to Magnetawan, Ontario. If you'd like to know more about why we go there click
here
. We decided to drive this year instead of fly because flights are expensive and it's very hard to haul every thing you need for babies through the airport. Driving time alone is 19hours so it was a big decision. My dad joined us for the trip up and was a huge help.
We stayed at Manakiki this year instead of Needle Pointe. It is a much smaller camp and has no electricity!! However, we do have propane lights and a generator to run thing like the dish washer and the occasional zap in the microwave. In some ways, having little ones up there requires more work. A heater must be lit to warm the bathroom before baths, a generator must be cranked up to heat food, and a boat trip to Needle Pointe is required to dry clothes once washed. Yet, the list of what needs to be done gets significantly reduced. You learn to live with less because what you must do requires more time. It the simplicity of Ahmic that gives me rest not the lack of tasks or work.
Of course, there was also the added joy of being with family all day. There was always someone to help bounce Margaret so I could finish a meal, someone to change Charlotte while I baked, and someone to talk with while shelling peas. I love the closeness to ones I love. And there was the treat of two long kayaks without babies and a brief evening fishing trip with my husband.
Charlotte was almost one when we went last year and so much has changed. She and her walker explored all areas of Manakiki. The weather was cool and we relished the time outside.
Charlotte also loved watching the men feed Chippy (every year we train a chipmunk to eat peanuts out of your hand).
One of her favorite games was letting us collect rocks from the shore line and then she would throw them in the lake.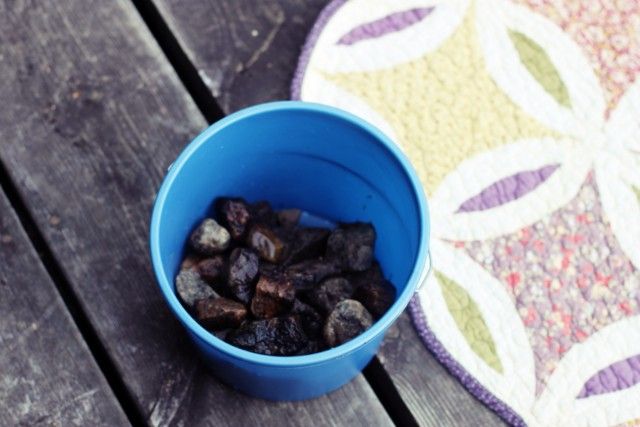 Charlotte also loved joining Papa on the swing that he and Uncle Will built.
And anything including time with Chicha made her happy!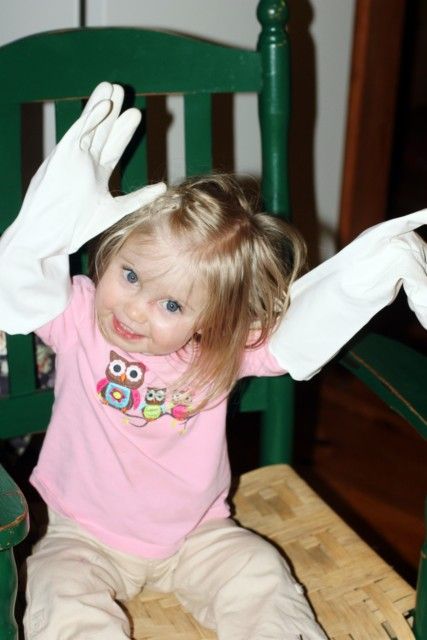 Margaret also enjoyed the outside air, and I enjoyed nursing and caring for her in the open light with the sound of the water gently lapping against the shore.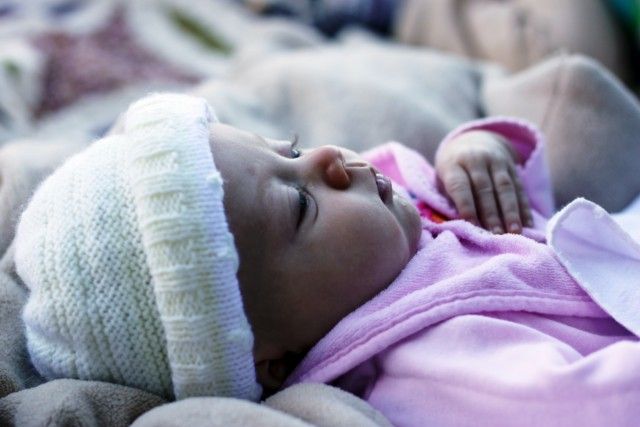 warmer day:
There were also: long walks to town, late night games of Rummi-Q, hikes in the woods, town visits where we enjoyed yummy scoopes of ice cream, sticky hands from devouring roasted marshmallows, cocktails on the deck looking out on calm waters, books read during quiet moments of the day, and a night spent on the deck listening to two loons beautiful and eerie call across the water. There was much laughter and much fellowship.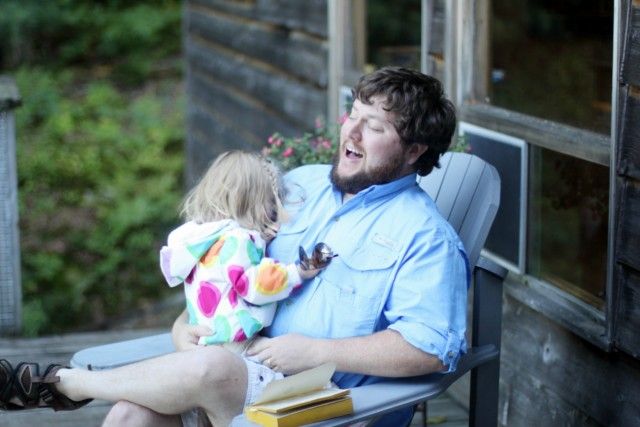 I was sad to see our week come to a close and am determined to find a way to stay longer next year if my mother will have me. And though there were some crazy moments, the girls did well on the drive.
A little baby girl is tired of my typing so that's it. I'm going to try and post again soon as Charlotte's second birthday is tomorrow!!!