Why have I not updated my blog in ages…hmmm. Let's go over a few of the things that have passed since my blog on Charlotte's birthday. We have: taken a trip to Covington to meet my beautiful niece Lexie, Charlotte got a UTI, Emergency Room visit, VERY bad cold's for all the girls, Margaret's first plane trip as we traveled to DC, my brother Will's wedding, cooking, cleaning (never enough time spent on that), double pediatrician appointment, laundry (which seems to triple every hour), baby shower, walks outside till the mosquitoes run us back in, and much more.
September has been a busy month! I wish I had more pictures to show you of my lovely little niece Lexie.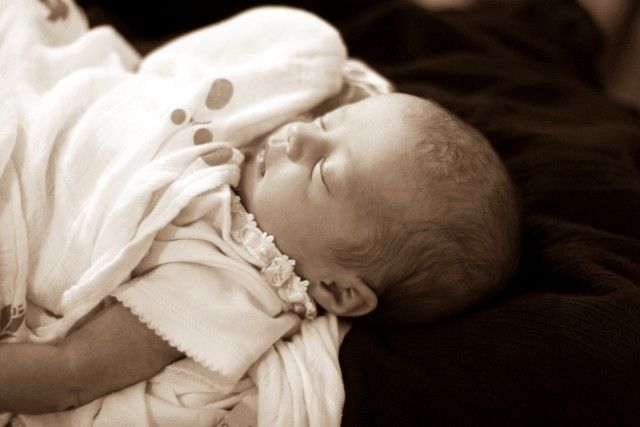 Time slipped away from me that weekend. It is wild to think that in just a short while there will be FOUR girls big enough to play hop on pop!
I didn't take any pictures of our voyage to DC for Will's wedding. There was not an ounce of space for me to lug a camera. We already looked a bit like Bedouins with all the junk we carted! We even brought Charlotte's walker and man did she love zooming all over the airport waiting area. There are many moments with small children that you are tempted to hide in public (fit pitching and the like) but her walking around the airport was one of those moments I wanted to stand up and shout "Yep, that's my daughter, my rock star! She is amazing!"
I think the highlight of our DC wedding for me was coming in to see Nadia in her beautiful dress and help her finish putting it on. I still get tears thinking about it, seeing what a beautiful bride that my brother had found. I worried who my brothers would marry, wondering if I would like them. And now both my brothers have found wonderful wives who think Will and Henry are as awesome as I do! God is good!
The trip home was a bit grueling and it made me know that driving to Canada this summer was definitely the right choice. However, we survived and have been chugging along.
We've continued to eat too much chocolate:
And we've continued to grow like a weed!
Where have four months gone!
New things we are doing. Well, I kicked Margaret out of the bed. She is now in a crib beside me. I am not opposed to co-sleeping and it worked well when she was up all night eating. But I needed the personal space. I'm with this cute thing all day every day and I thought it wasn't too much to ask that I have a few feet of freedom in the form of my bed. She still wakes fairly often only eating twice in the night but I think she is getting better. My Christmas jingle this year is:
I don't want a lot for Christmas; there is just one thing I need
I don't care about the presents, underneath the Christmas tree
I just want you to sleep tight, more than you could ever know
Make my wish come true, Baby all I want for Christmas is SLEEP!
Catchy, right??
Charlotte continues to walk more and more. We have especially enjoyed this cooler weather and she is mastering walking in the grass. I recently did Charlotte's assessment with her PT, Cindy. We made goals for the coming year which were: 1. For her to be walking confidently before Margaret 2. For Charlotte to be able to get her self to and from the car. I want her to walk before Margaret because, call me crazy; I want them to both have their day in the sun. The two and from the car was Cindy's idea. It is a lot of work to get both these girls in the car. SO much work that it has made me cut down on grocery trips and really think about outings. It almost seems unimaginable that Charlotte could get herself to the car. But then again I look back at when she was born and her legs just hung limp, when she was a year and still not sitting up on her own, when she was 15 months and stand time was a battle, when Margaret was born and I had to go behind Charlotte on my knees with the walker. She has come a LONG way and God has continued His faithfulness. When I think about all that she has done it gives me such great hope for all she will do. And even greater hope for all that God has in store for her.
September has had its crazy moments. Sometimes I can get overwhelmed by colds and laundry and my insufficiency as a mom. But if I take the time to stop and look, and really see what all God has done for me, I am amazed. We all go through trials and hardships but when I look at my family, I have an overwhelming sense of God's grace; that He has given me far more than I deserve and so much greater than I have ever asked.