Well, this is coming much later than anticipated. I promised a post on my wonderful little niece and I'm finally coming through! These pictures were taken during Easter week: pre teeth! It is amazing how quickly our children change and grow up. Actually, it is down right scary.
Lia and Charlotte couldn't be more different. Charlotte is an observer and definetly on the serious side. Charlotte is coy and her smiles are quick and hard to catch. Well, Lia is a ball of sunshine. She is always on the go and I swear she is going to be crawling any day now. When She smiles, she smiles with her whole body. Lia is enthusiastic and just fun to be around. And Lia is already quite the beauty. My brother, Henry is going to have to beat the boys away! I am so excited to watch as these two girls grow up and interact with eachother.
Without further ado: Miss Lia Little
gotta love that grin!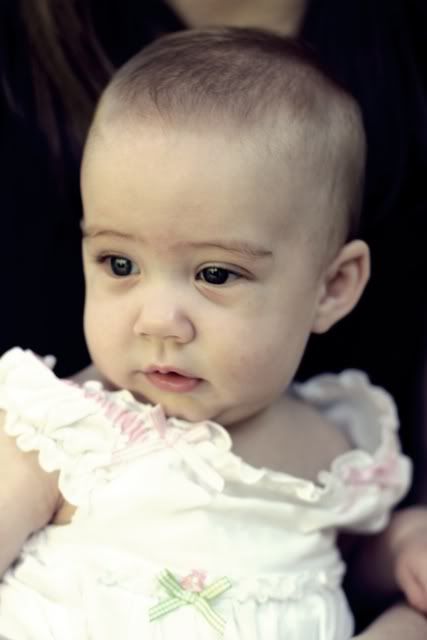 If you are wondering where she got here good looks from: Exibit A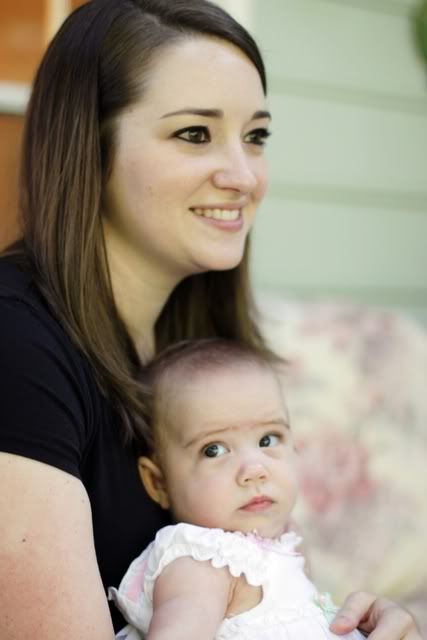 Two beautiful girls!
Here smile is contageous!
And now my two favorites: the wonderful parents!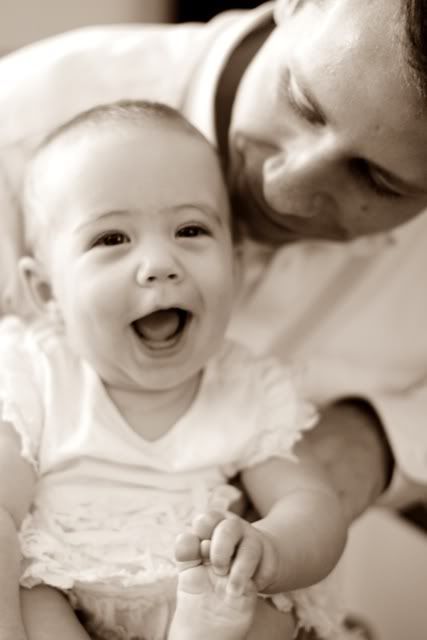 Lia, your Aunt Esther loves you like crazy and can't wait to have tea parties with you and Charlotte!